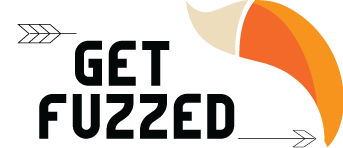 Let us help you get your mind and body back to a more natural state.
FEATURED ON THE HEMPSHOW
HempShow welcomes Mariposa Oxenberg the founder and CEO of Orange Fuzz LLC. 
Mariposa who goes by "Mari", has a master's in science and is also a registered nurse specializing in elderly care and hospice. Additionally, she is a certified nurse-midwife specializing in waterbirth, and has recently been certified as a cannabis nurse consultant, and is a proud member of the National Cannabis Nurses Association.
Mari has a passion for herbal medicine and natural healing. Mari believes that smoking CBD hemp can be a better alternative to tobacco products, all without nicotine or the high of cannabis. she embarked on a journey to create the highest quality hemp cigarette possible. Luckily for all of us, Mari successfully launched her brand, Orange Fuzz Hemp Smokes, a USDA-certified organic hemp flower pre-roll cigarette.
Watch the video to learn more!
It's only after you've stepped outside your comfort zone that you begin to change, grow, and transform. Think about it for a moment...Why would you smoke cigarettes when you can smoke Orang Fuzz?

" I started buying these for my mom and aunt, who have been smoking cigarettes for years. I love that it is USDA Certified Organic hemp, and that it's actually hemp flower! My mom and aunt said it's very smooth and absolutely love Orange Fuzz. I can't wait to see them completely put the pack of cigarettes down and pick up the Orange Fuzz instead!
DEEP DIVE WITH MARI OXENBERG I LISTEN ON SPOTIFY
Enjoy relaxation without the buzz
 A pack of Orange Fuzz organic hemp smokes contains approximately 800mg of CBD.   Mari Oxenberg  from Orange Fuzz joins CannTrade'sCEO Mark Restelli to take a "Deep Dive" into how they produce the highest quality CBD hemp smokes.  She explain every step of the process including why they only use buds and never use biomass. They also discuss how their genetic program uses multiple high concentration CBD hemp strains for both full-season flower and auto flower genetics to ensure the quality and consistency of their smokable hemp.